"You are constructing your own reality with the choices you make … or don't make. If you really want a healthy pregnancy and joyful birth, and you truly understand that you are the one in control, then you must examine what you have or haven't done so far to create the outcome you want."
~Kim Wildner
Doula Services :

​You are expecting a new baby! How exciting, scary, life-changing and beautiful! Your life is changing- get ready for the ride of your life!

I provide hands-on support tailored to each individual client's needs and desires for their birth. Share your goals are for your birth with me at your

free consultation

!

I have experience helping mothers with a wide variety of births: hospital births, birthing center births, home births, belly births,

epidurals, and VBACs (Vaginal Birth After Cesarean).

"I don't care what kind of birth you have... a homebirth, scheduled cesarean, an epidural hospital birth or if you give birth alone in the woods next to a baby deer. I care that you had options, that you were supported in your choices and that you were respected."
~January Harshe (Birth Without Fear)

Above & Beyond ​Birth Workshops

I have created a new, 2-day childbirth workshop designed to help those who do not have time for a standard 12-week Bradley Method® Series prepare for their births! They are hosted by Bellies and Babies in Charlotte. Click

here

to register.

Your workshop will take you above and beyond the basics and include interactive, fun and hands-on methods to help you have the tools you need to prepare for your birth. *Please note: my standard, 12-week Bradley Method® Group Series' are currently on hold. Private Series' are available.

"When you change the way you view birth, the way you birth will change"
~Marie Mongan

​Carolina Moms Unite:

​Being a mother is often the most rewarding job we can ever have and the most important, but let's face it, it can also be tough! I created

Carolina Moms Unite

to allow mothers in our community to come together and

help one another out as we go

through the journey of motherhood! We may meet in Shelby or Gastonia. When the weather is nice, we meet at a park (where the above photo was taken).

Click

here

to learn more! Message me on Facebook or click

here

to contact me now to be added to the secret Facebook Group.
Upcoming Events
904 Montrose Dr.
​Shelby NC, 28150
(704) 980-9873
Karen Gartner, AAHCC is an affiliated instructor with The Bradley Method​® of Natural Childbirth. Only affiliated instructors can legally use The Bradley Method® trademark brand. This is not the official Bradley Method® website.
For a complete directory of all the affiliate instructors for The Bradley Method®, please visit the Official Website Site:
www.bradleybirth.com
Karen's doula training is through Birth Arts International. Would you like to know more about the programs they offer? Please visit their website at
www.birtharts.com
Powered by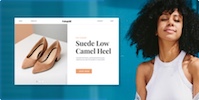 Create your own unique website with customizable templates.