The Wonders of Birth:
​Services Offered
Bundle services to save money, contact Karen for details!
Karen serves families within about an hour of Shelby, North Carolina including (but not limited to): Gastonia, Forest City, Charlotte, as well as Spartanburg and Greenville in South Carolina.
She attends hospital births within an hour of Shelby as well as birthing centers in Statesville, Charlotte, Spartanburg and Greenville. She will also attend home births within an hour of Shelby NC.
Karen has experience with low to high-risk pregnancies, cesarean sections, medicated and natural births. She also has experience with pregnancy loss and premature births. Every pregnant family can benefit from the presence, support and knowledge a doula provides!
​Labor Doula Services

Labor Doula Services are tailored to meet your needs. The standard fee for deluxe services includes up to 2 prenatal meetings, unlimited text messages during pregnancy to allow you to ask all the questions you have, 24/7 on-call time for your birth, active labor support through up to 2 hours postpartum and up to 2 in-home postpartum visits!

Families hire doulas at all different times: early pregnancy-during labor. It's never too early or too late!
Speak with Karen to find out about bundling services.

If you would like to be able to ask pregnancy-related, non-medical questions throughout your pregnancy and labor, but do not desire in-person meetings, active labor support and postpartum visits, this is a great option for you! Unlimited email, phone calls and text message questions, 7am-11pm throughout the remainder of your pregnancy as well as phone doula support for you or your partner during labor.

Childbirth Education Workshop

Material covered in the workshops include:
A brief overview of exercises, nutrition, and protections in pregnancy
Tools for labor coaches
An overview of labor and birth
Common variations and how to handle complications
Relaxation techniques including relaxation practice
Labor rehearsals
​
*Standard Bradley Method® Series on hold for now.*
In-Home Breastfeeding Help

Karen has 10 years of personal experience with her own breastfed babies, including her adopted baby, who breastfeed almost 2 years! Plus over 20 years assisting mothers with breastfeeding as a Mother-Baby Nursing Assistant, former La Leche League Leader and Neonatal Intensive Care Nurse. Many mothers have found her to be extreme helpful in overcoming breastfeeding issues such as latch problems, milk supply issues, plugged ducts, and much more!
​They say she is a wealth of knowledge concerning questions about breastfeeding.
*Pricing depends on whether you come to Karen or she makes a home visit as well as travel distance, please contact Karen for details! Emergency, weekend and night services are available!

Postpartum Care

Do you lack postpartum support? Karen can help you! Postpartum care includes: newborn and breastfeeding assistance and teaching, help with light household work (please, no "pre-cleaning"!), meal preparation (in your home with your food), childcare of older children, etc.
Karen will help you to have a smooth transition into
mothering your new little one!
What people are saying about Karen's services:

"Having Karen as my doula helped me to have the unmedicated birth I had been wanting. My husband and I took the 12 week Bradley method course that she teaches. My husband was initially leary of 12 weeks of classes. But, after the birth, he realized that this not only gave us the knowledge we needed, but helped us both get comfortable with Karen and for her to know our personalities (and vice versa). She is extremely knowledgeable and helpful about childbirth and pre/post-natal issues. She and my husband worked together very well to coach me through birth. She kept me comfortable, encouraged me to relax, and knew what tools to use at the right time. She explained what was happening, as needed, and answered my questions. She also worked well with the midwife and nurse in regards to what birthing position to try next. Karen has a kind and caring personality (but can be "take-charge" when needed) and a passion for moms and babies. I will forever be grateful for the role she played in the birth of my baby boy." ~W.W.
"I don't like to spend money, but I think Karen is one of the best investments I've ever made"~G.D.
"Karen is truly amazing!! Her knowledge, techniques, abilities and helpfulness is wonderful! I have had 5 births, #5 the one Karen attended was by far my best! She helped me have my first all natural birth just as I wanted. Her help during prenatal and postpartum visits helped me accomplish tasks I wasn't able to stay on top of! Like dishes and laundry!! I highly suggest anyone who is having baby to hire a doula! Whether its number 1 or 10!! She works wonders! If we have anymore Karen will be by our sides again!"​~R.D.
"After my first prenatal visit for Karen's doula services, I told my friends that just that one prenatal visit alone was worth half of Karen's fee. I learned so much from her." ~M.C.
"Karen is an absolute blessing! My husband and I not only took her Bradley Method class but she also helped us tremendous with breastfeeding. I honestly don't know what we would have done without her help. She is very patient and truly wants to help. She shares all her knowledge with you and makes you feel comfortable. I highly recommend using her services!" ~A.T.
"My husband keeps saying that he would tell anyone taking Bradley Method® classes with Karen that they should also have her as their doula. I can't imagine things turning out so well if Karen hadn't been there" ~W.W.
"Karen is amazing! Her knowledge and expertise of breastfeeding, newborns, postpartum care, etc., enhances her already excellent Bradley method classes. Taking Karen's classes really prepared my husband and me for a natural birth; it helped me cope without meds and helped us work together as a team during labor and delivery." ~O.M.
"Karen helped me with my labor and delivery and she really helped me control the pain and let my body do what it was made to do. She is very calming and knowledgeable! I am so thankful she was with me for the birth of my sweet baby!" ~K.N.
​"Karen is very knowledgeable and has been so helpful and encouraging to me - patiently answering my MANY questions during my 5 pregnancies (& 4 prodromal labors!) She is a blessing to me!" ~R.H.
"I can't express my appreciation for Karen and her Bradley class enough. Karen is a wonderful instructor and a wonderful encourager. She truly made me feel like I could do absolutely anything. Even when my birth went completely off of our plan she was right there to encourage, uplift, and help me see all of the positives in my birth story. She will always have a special place in our hearts. The classes were so informative and empowering. I learned so much about my body and my baby and what they were both made for and capable of. The classes cover so much more than just labor and delivery and a few breathing techniques. They cover postpartum, breastfeeding, infant care and more. Karen makes it fun with games and good conversations. You won't regret taking the classes I promise!" ~A.B.
"My husband and I took a Bradley course with Karen in preparation for our first child's birth. As first time parents the information about the natural design of the body and practical application was very helpful. During the birth my husband and I were less overwhelmed because we were able to easily recognize what stage of labor I was in and call upon techniques for that stage. During labor I felt at peace when things felt painful because I could envision my body doing its job to bring my baby to me. As an instructor, Karen was more than willing to go beyond what was in the Bradley workbook and talk with us about our individual situations even after the course ended. When I was diagnosed with Gestational Diabetes her guidance gave me the confidence to discuss my options with my provider and enabled me to still have a beautiful natural birth." ~B.C.
Powered by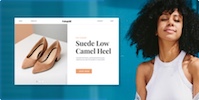 Create your own unique website with customizable templates.